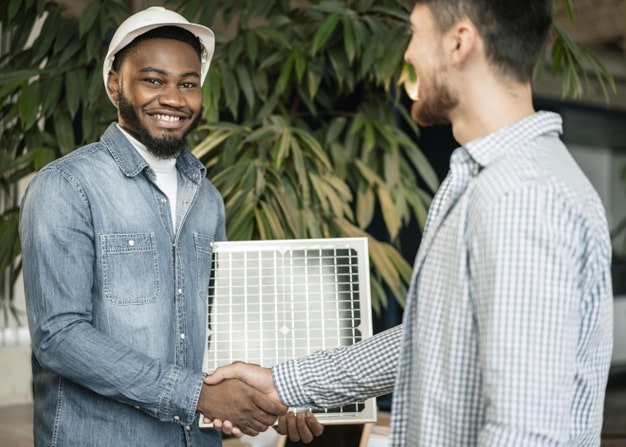 According to Indiana Landlord-Tenant Law, "tenants have the right to terminate a lease agreement when premises become uninhabitable."
What this means is that you stand to have high tenant turnover if you don't take property maintenance seriously.
You must ensure that you stay on top of maintenance and repairs. However, it's a little difficult to do this without contractors.
Therefore, one of the first systems a property owner should have in place is a reliable team of contractors with whom you can develop long-term relationships.
And here are five benefits of fostering such mutually beneficial protracted landlord-contractor partnerships.
Benefit #1 Competitive advantage
The population of Indiana is steadily increasing and has experienced a 4% increase since 2010. This translates to more people needing safe, secure, and neat accommodation.
As a landlord, you're in this for the long term. Therefore, having a trustworthy team of contractors to keep your property in tip-top shape is of prime importance for your bottom line and to give you a competitive advantage in the rental market space.
Benefit #2 Network opportunities
Taking time to establish solid long-term relationships with contractors positions you to receive tailored advice from industry professionals that will help you keep property maintenance costs lower.
Your contractors can source discounts on products for you as well as provide you with invaluable insights on the best property repair practices, which can all help you mitigate overall maintenance costs.
Benefit #3 Reduce tenant turnovers
Speaking to CNBC Make It, real estate mogul Barbara Corcoran said, "Realize that the [home buyer] walks in and judges that house within 30 seconds." The same can be said about those seeking a place to rent.
What Corcoran was stressing is the importance of the visual appeal of a property. A sentiment echoed by scores of other real estate investors.
Tenants are inclined to stay longer in [and pay higher premiums] to live in places that are well cared for.
Developing long-term contractor partnerships with diligent contractors whose job it is to keep your property looking presentable will help reduce tenant turnovers.
Benefit #4 Association with excellence
What kind of reputation do you want to have in the rental market? Do you want to be associated with excellence?
Working diligently with your chosen contractors can help you maintain a consistent brand identity – that of properties that are always in good condition and where repairs are promptly attended to.
Benefit #5 Sense of loyalty
When you work with someone long enough, they start to become like family. In a world that's constantly evolving, having this sure constant can provide a sense of calm and confidence when doing business.
The kind of connection and emotional bond that develops with long-term contractor partnerships promotes loyalty and can foster mutual respect in which both parties have the best interests of the other at heart.
Conclusion
Building a team of contractors whom you can turn to on a regular basis will not only save you time and money but give you peace of mind too.
While it does take time to foster such relationships, the overall benefits of having a trusted support system around will vastly outweigh the energy spent developing the alliance.
And speaking of building a team, one invaluable member you cannot afford to overlook is a property manager. If you're looking for a qualified property manager in Indianapolis look no further than PMI Midwest.
Book a free consultation now to discuss property management with a PMI Midwest property manager today.