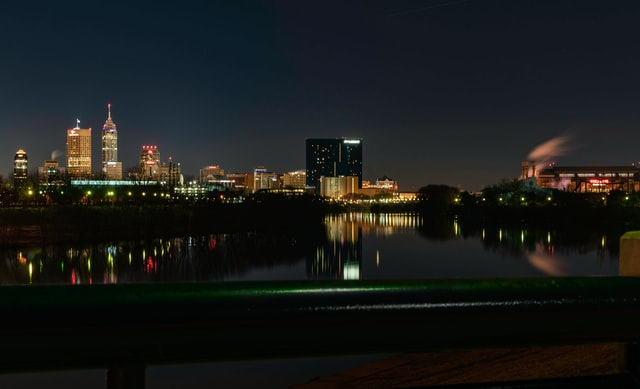 Thinking of moving? Ever consider Indianapolis?
If the thought of moving to Indianapolis conjures images of kitchen window views of endless cornfields or drab date nights at the local Walmart, it's time for you to meet the real Crossroads of America. With unemployment and cost of living rates lower than the national average and a cultural scene that's caught the attention of leading magazines, Indianapolis is a great place for young professionals.
Don't just take our word for it. Good Housekeeping says Indianapolis is one of the best places to live for first-time homebuyers. But that's no surprise to the professionals who have fueled Indianapolis's 7 percent growth of the last decade. What do all these smart people see in Indianapolis?
Indianapolis Employers Are Bigger than a Hoosier Cornfield
As of publication, the top five employers in Indianapolis listed over 1800 open professional positions. A quick search on Indeed.com yielded 3700 mid and senior level positions.
Some of the nation's largest pharmaceutical research companies, such as Eli Lilly & Co. and Roche Diagnostics Corp., call Indianapolis home. Indianapolis's largest employer, IU Health University Hospital, employs over 13,000 people. The area's remaining hospitals employ another 25,000.
Large employers and plenty of professional job openings are among the reasons the unemployment rate in Indianapolis is lower than the national average.
Indianapolis Neighborhoods Are Better than a Barn Party
It's tough to beat a Midwest barn party. But Indianapolis neighborhoods raise the roof, so to speak. Niche.com rated the best neighborhoods in Indianapolis based on cost of living, housing, public schools, and a host of other data. Most neighborhoods in Indianapolis earned a rating of A or A+.
Tractors (and Cars) are Optional in Indianapolis
Indianapolis is leading the country in multimodal public transportation. In May of 2021, Indianapolis will add one of the nation's first networks of autonomous shuttles to its already impressive selection of public transit options.
Residents of Indianapolis have plenty of public transit options to get from any of the city's great neighborhoods to its best cultural attractions. Fitness enthusiasts can take advantage of the local bikeshare program, with 50 stations and almost 600 bikes. After biking to work during the week, residents can peddle their way through the Indianapolis Cultural Trail. The trail is eight miles and passes public art installations, public gardens, and other cultural points of interests.
For residents who don't want to work up a sweat, Indianapolis offers dockless electric scooters and rapid transit buses. For those who prefer a private ride, Uber, Lyft, and other car services are available.
Indianapolis Costs Less Than a New York Pizza
Conde Nast Traveler named Indianapolis among the "Underrated Cities in America", thanks to its dining scene, culture, and charm. And with a cost of living that is over 26 points lower than the national average, you can afford to enjoy it all.
So go ahead, sample the pizza at Bazbeaux's. Then try all 48 of the best pizza joints in Indianapolis. Wash those pies down at the best breweries in Indianapolis. When you pay your rent in Indianapolis, you'll be paying an average of about $500 less than the rest of America.
Indianapolis has plenty of surprises for young professionals. Far from being a boring blip on flyover country, Indianapolis has world-class dining and cultural attractions. And with plenty of professional jobs and a low cost of living, you can take your time exploring it all. But hurry to get here while you can still find a place to live because Good Housekeeping let the secret out.
Photo by Kent Rebman on Unsplash