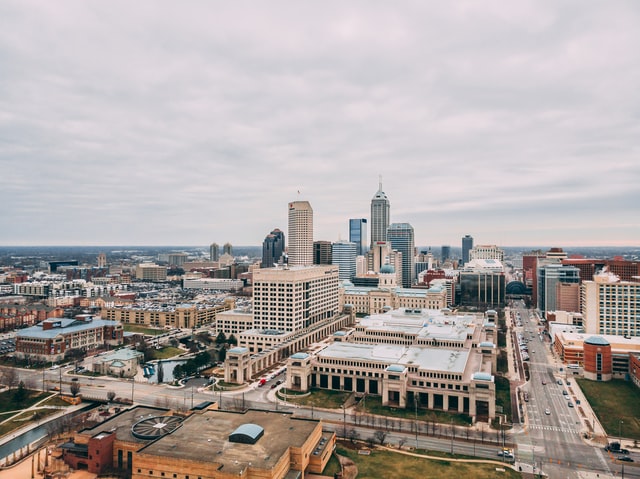 It'd be nice if the best tenants in Indianapolis congregated in the same place.
Imagine a swanky social club where members use Command Strips to hang their pictures and the pet of choice is a Chia. All members would have clean records, and color-coded ribbons pinned to their shirts would denote their credit score. Gatherings would be boring because—obviously—the members don't like loud parties.
The truth is the best tenants in Indianapolis are searching for their next home right alongside the worst tenants. And you're stuck looking for them in the usual places: websites like Zillow, social media groups and old fashioned "For Rent" signs.
So how do Indiana rental property owners find the best tenants?
Find Your Best Tenants By Following The Rules
The Fair Housing Act prohibits discrimination against several groups of people. As a landlord, you must understand this law and abide by it.
Courts may find you guilty of discrimination even if you had no intent. So make sure your ads are not worded to favor one group over others. Also, use the same screening tools for all of your applicants and keep records detailing the reasons for your decision.
Make Your Rental Attractive For Your Best Tenants
A flower planter on the porch and fresh paint in the living room are inexpensive ways to spruce up your rental. Make all the repairs, including small, cosmetic fixes. Finally, scrub the place until it shines.
Highlight The Features Your Best Tenants Are Looking For
Make a list of your rental's best features. Does it have hardwood floors or new appliances? Is it in a good school district or close to shopping?
View the rental through the eyes of your ideal renters, and write an ad that appeals to them. Use active sentences that highlight the benefits tenants will enjoy. Instead of "close to parks and trails," say "walk or bike to Broad Ripple Park."
A professional photographer can showcase your rental in the best light. If you take photos yourself, learn the basics of composition. Take photos near the doorway or the corner to get wide shots of the living space. Take far more photos than you need so you can choose the best ones.
Pre-Screen To Find Your Best Tenant
Include your requirements in your ad. Reasonable requirements include a credit score of at least 600 and an income that is three times the rent. Be clear about whether you accept pets. Go over your requirements over the phone before you meet with prospective tenants.
Use Screening Tools To Find Your Best Tenant
Run a background check, a prior evictions check and a credit check. Run these checks for every applicant to make the most informed choice and avoid legal trouble.
Require personal references and references from previous landlords. Then, actually call them.
Don't Disappear After You Find Your Best Tenant
There are plenty of ways you can encourage current tenants to be the best they can be.
When you schedule maintenance visits once or twice a year, you show that you care about your property. If your tenants have a problem, always provide a prompt and courteous response. Fix issues quickly and check in from time to time to make sure they're still happy with the home.
Recognize the great things your tenants do. If they've paid rent on time all year, send a thank you card with a gift certificate to a local restaurant. If they're taking care of your property, offer an appliance upgrade.
Don't Settle For Less Than The Best Tenants
It would be great if finding the best tenants were as easy as joining a club with pre-screened members. The reality is that finding high-quality renters and encouraging them to stay is time-consuming work. And the risk of renting to the wrong people is too high.
If you're having trouble finding the best tenants for your Indiana rental property, give us a call. We'll do all the work, from placing the ad to screening the applicants. We even offer insurance to protect you from eviction costs.
Let the experts at PMI Midwest use pro strategies to find the best tenants for your rental property.