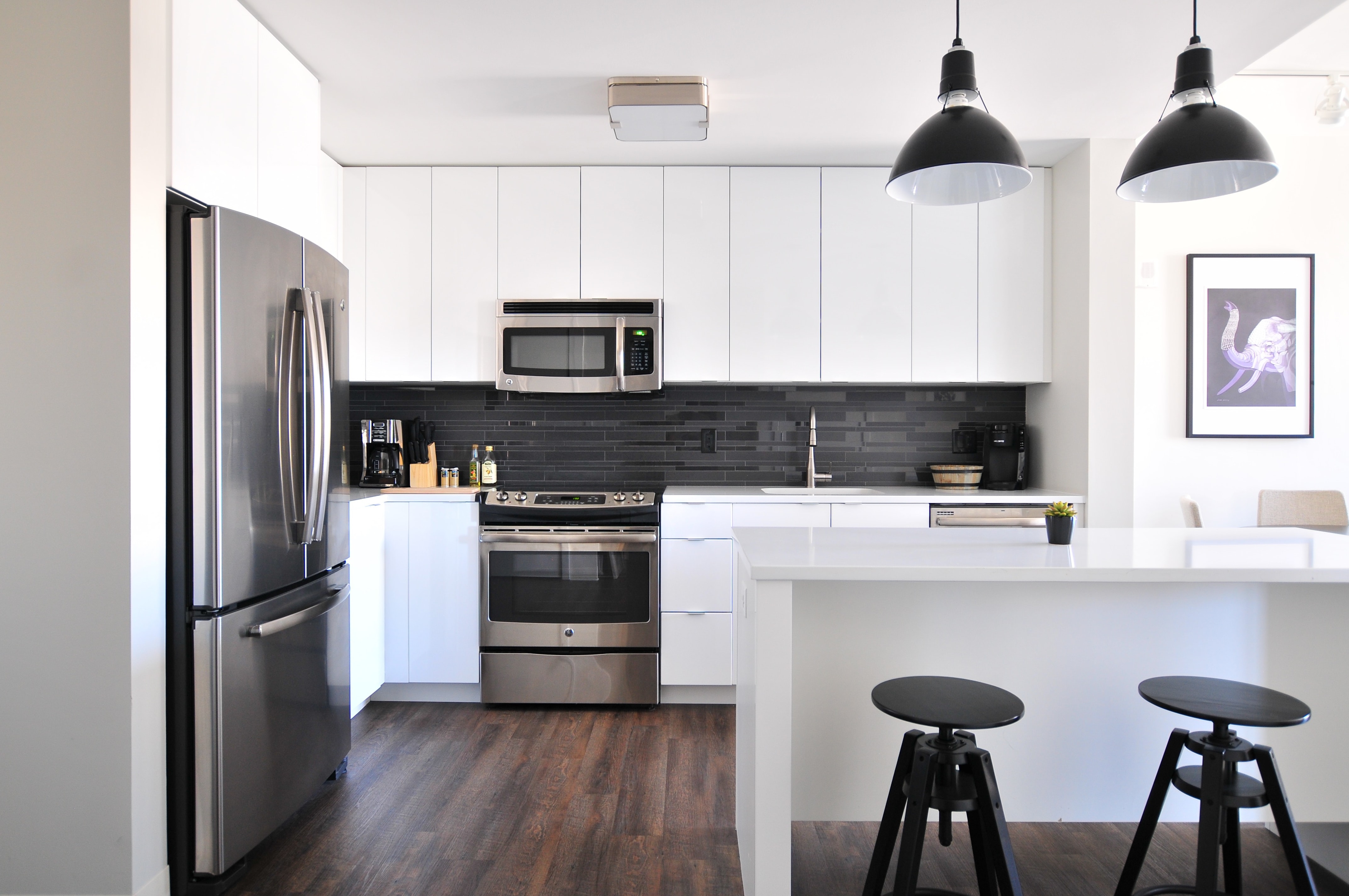 Whether you're a first-time renter or someone that's rented your whole life it can be tricky knowing what to look for in a property. Not only can things like budgets, square footage, and storage affect the decision but there are a number of communal features that rentals should consider.
Things like safety features, parking, amenities, outdoor spaces, laundry and more can impact a space. Given that these features are often overlooked, we've decided to list our top five things to look for in a rental community before you move.
1. Safety Features
No matter how beautiful a rental unit may be, the home won't feel comfortable if the security features are lacking. So, when searching for a new home, it's good to consider asking if it has security guards or a concierge at the front (if it's an apartment or condo) which prevents unwanted intruders from entering.
If the property is a stand-alone home, consider asking if it has things like motion-sensor or time-activated lights to illuminate dark areas when it gets dark. And check if the building has security cameras and locks for communal areas (like parking garages and amenities).
Although these things may not be top of mind for renters, they are important features to consider when picking a place to move to.
2. Parking
Depending on the city you're looking to move to, parking may not be included in the rental. Oftentimes (especially in bigger cities) parking will come at a premium. This can leave some prospective tenants in the lurch who may rely heavily on their cars and need a spot.
Additionally, some units may only offer outdoor parking which might not be ideal for people worried about damage or breaks ins. So, be sure to check with any prospective rentals what the parking situation is like to see if you'll be happy with it.
3. Outdoor Spaces
Another feature that prospective tenants should look at before moving into a place is its outdoor space. Outdoor areas like BBQs, pools, terraces and dining areas are often overlooked in favor of the unit itself. But these areas come in handy for hosting events, maximizing space, and getting the most out of your money.
4. Shared Amenities
Amenities like gyms, libraries, media rooms, and laundry facilities could all be factors in determining if the rental unit is worth moving into. That's because certain amenities can be seen as more desirable to tenants given the convenience and financial savings of having it located right in their building.
When viewing a place, ask for a walkthrough of these shared spaces as some properties might offer different features or have a modern setup when compared to others. This is especially true if laundry is a shared amenity where the number of dryers and washers play an important role in how long you'll be waiting to use the space.
5. Maintenance Team
Having to wait for days or months for a maintenance worker to come to inspect an issue is a huge pain for tenants Not only does this mean that the issue persists but it can even cause more trouble down the line if the issue gets worse. That's why it's important to seek out a rental that has an on-site maintenance team. This guarantees that your issues will be taken seriously and that communication will be quick and easy. Plus, it means all the work will be done by a professional so there is no need to worry that it will become an issue again.
So, if you're a property owner, consider getting in touch with us at PMI Midwest. We have a dedicated team that is available 24/7 to offer support and maintenance checks whenever it's needed. Give us a call at 317-546-3482 or email info@midwestpmi.com today.