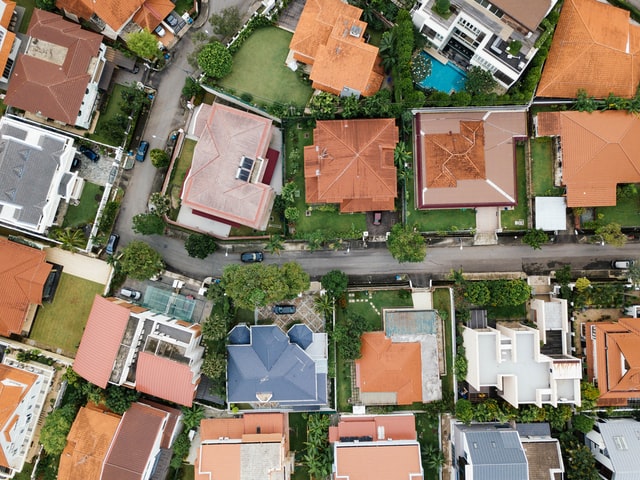 Late rent is the stuff of landlord nightmares.
Too many Midwest property owners eye their mailbox with grim anticipation. And if the rent checks don't arrive on time, sleepless nights leave them conjuring awful eviction scenarios and ghastly financial losses.
The financial hazards of late rent begin long before a possible eviction. A tenant who pays late once is more likely to do so again. Late rent interferes with the cash flow that enables you to maintain your properties and pay other associated costs.
There are ways you can avoid late rent payments when you streamline your rent collection process.
Accept Electronic Payments
If you're collecting paper checks sent via snail mail, you're setting yourself up for the worn "the check is in the mail" excuse. And many times, it probably is.
Sadly, the U.S. Postal Service has received some bad press lately. Most recently, in December of 2020, mail in northern Virginia achieved an on-time delivery rate just over a measly 52 percent.
Regardless of why you don't have the rent on time, your tenant's perception of your authority diminishes every time you have to ask. You don't want USPS problems to undercut your real estate business. Get on board with electronic payment options now.
An ACH transfer is a great option for electronic payments. You and your tenant can set up this secure and reliable method through your bank. Once initiated, the bank will transfer the money from your tenant's account to yours on the same day each month.
An upside to ACH debit is that your bank handles all the work, and account numbers—both yours and your tenant's—remain secure. However, there may be a delay of about three days before you see the money in your account, and your bank may charge a fee for this service.
Other electronic options include Venmo, Zelle, and PayPal. Fees for these services vary, and they may require you to set up a pricier business account.
Offer Flex Pay
Your tenant may be more likely to pay on time if you accept multiple payments in the month that coincide with her pay schedule. She'll appreciate the simplified budgeting that goes along with flex payments, and you'll appreciate the assurance of receiving money throughout the month.
You'll need to pair your flex pay option with an electronic payment method. Increasing the number of payments you receive may also increase your costs. Also, accepting smaller payments throughout the month changes your cash flow and adds to the hassle of managing rent.
Hire A Property Management Partner
The best way to have both peace of mind and more free time is to hire a property management partner. A property management company can prevent late rent payments before your new tenants arrive with the U-Haul.
It takes an expert to understand the rental market in Indianapolis. A rental property company can help you attract the rock star tenants who will not only pay rent on time, but will take care of the place as well.
They'll know how to advertise your property to appeal to high quality renters. A property management company will also screen your applicants and perform background checks.
When you partner with PMI Midwest, your tenants will be able to pay their rent through our online portal 24/7. You'll always know right away if payments are late, and we can handle the collection efforts. We also offer an On-Time Rent Guarantee.
PMI Midwest also takes the worry out of eviction possibilities. Our Eviction Protection Plan will cover eviction costs and fees for the new applicants we manage.
When you ditch snail mail and streamline your rent processes, your eviction worries will fade and you'll sleep easier. You can be even more confident in your tenants when you let PMI Midwest find first-rate applicants for your rental properties.