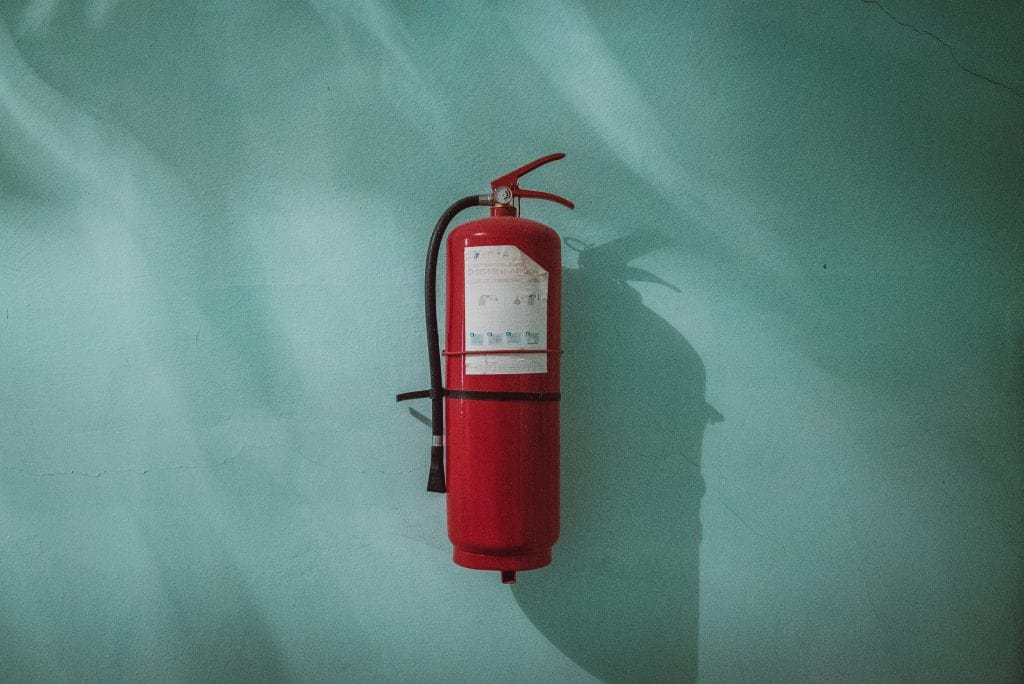 Frequent chores such as rent collection and tenant screening top the list of concerns of rental property owners. All too often rental property owners don't think about the most crucial aspects of rental property ownership—safety improvements and landlord liability issues—until it's too late.
Like most states, Indiana requires landlords to keep their rental properties safe and livable using a doctrine called "implied warranty of habitability." But a quick glance at the legal cases and decisions surrounding this doctrine will make you realize the law is broad and vague. A slip and fall injury at one rental property results in damages, while another at a different property doesn't.
Generally speaking, landlords who are diligent about keeping their properties safe are less likely to be found negligent and liable if a tenant injures himself. Use these rental property safety improvements to protect your tenants and avoid liability lawsuits altogether.
Avoid ice by rerouting water runoff. Hiring a snow and ice removal company is a good idea. But it isn't enough to help you avoid liability if water runoff from melting snow on the roof falls on the front walkway and refreezes. Install gutters and drains to reroute water runoff from walkways and the driveway.
Install tread strips on entryway steps. You can further protect your tenants by installing tread strips on entryway steps. Less ice will form on the treads, creating a safer surface for your tenants to walk on.
Install railings on walkways. If you already have railings on entryway steps, inspect these as part of your annual rental property inspection. Consider extending the railing along the entire length of the walkway. Tenants can use the railing to keep their balance in icy conditions.
Install a carbon monoxide detector. Every year hundreds of people in the U.S. die from carbon monoxide poisoning while thousands more go to the emergency room. A carbon monoxide detector will protect your tenants from this deadly, odorless gas.
Install motion-detecting lights outdoors. Dark conditions lead to a range of safety issues. Tenants may miss a step or trip on a package in the entryway. Or criminals may see an opportunity to burglarize your tenants or their homes.
Install steel entry doors for added security. Steel entry doors without windows offer your tenants the best protection against break-ins. Don't neglect entry doors in the back of the rental. These "hidden" doors often don't get the same attention from rental property owners and become targets for criminals.
Install deadbolts with a strike box plate on all exterior doors for a safer rental property. Deadbolts with a strike box plate are more durable against kick-ins than those with a standard box plate. For added protection against burglaries, install the strike box plate with three-inch screws.
Install fire extinguishers in each rental and in common areas. Help your tenants extinguish the flames before they blaze the entire building. Fire extinguishers are an inexpensive way to prevent a small kitchen fire from growing and improve the safety of your rental property.
Trim window blind cords. Protect small children by trimming the window cords. Or better yet, install cordless blinds. The Consumer Product Safety Commission rates window blind cords as one of the top five hidden hazards in a home. You can improve the safety of your rental property by trimming window blind cords or removing them completely.
Reduce the water heater temperature. An easy rental property safety improvement is reducing the water heater temperature. The CDC recommends that water heaters be set at a temperature no higher than 120 degrees. Your tenants run the risk of serious skin burns if the water heater temperature is set too high.
Some tasks are naturally the center of a landlord's attention. Others, like safety liabilities, seem trivial until an accident occurs. But if you're diligent about your rental property's safety improvements, you'll not only prevent the unthinkable, you'll also protect yourself legally should an accident occur on your property.
Are the complex issues surrounding rental property ownership leaving you confused? Avoid expensive missteps by partnering with the rental property management experts at PMI Midwest. Book a free consultation today.
Photo by Piotr Chrobot on Unsplash