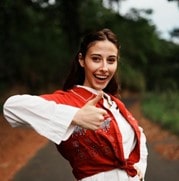 Whether you are looking for a Property Management Company in Indianapolis, or somewhere else in the country. It's always good to ask how they can help reduce your liability as the owner of the property. The added expense of property management services could save you thousands in liability! How you ask? Here are the top 5 reasons.
1. EQUAL HOUSING
There are laws regarding equal housing that must be followed. Your Property Management Company should know all of these rules and how to make sure they are being followed consistently. Saying 1 wrong word could have you in a lawsuit. Also having a 3rd party involved can help separate the owner and tenant communication which could open up an equal housing problem. The management company will make sure that all communication is simple and documented.
2. STATE LAW
Indiana laws are constantly changing. It is important to stay on top of these laws to make sure they are being followed so fines and lawsuits are avoided. Your Property Management Company should be up to date on all of the latest state and county regulations and make sure any changes are implemented immediately.
3. LEASE
Your Property Management Company should have a professional legal review of the lease at least every 2 years. That way any changes in the law will be edited in the lease. Information in the lease is the only thing that is binding so it needs to be written well, covering all aspects that protect both the landlord and the tenant, and updated regularly.
4. APPLICATION FRAUD
Tenant application due diligence is one of the most important aspects of Property Management. If you get the right tenant in your home to start, you will avoid damage to the property, loss of rent and eviction. Having a 3rd party verify all of the information that the tenant provided in the application will help to eliminate fraud and make sure you have the absolute facts to make the right decision on if you should rent to the tenant. Your Property Management Company should have a consistent way to make sure they are verifying all information given in the application. A 3rd party that does only this, will be much more efficient in how to verify this information. They have better tools electronically to get this information in a much faster time frame which will make the application process move faster to get your home rented.
5. INSURANCE
Insurance is an important key in making sure you are covered against a potential loss. Your Management Company should be reviewing the insurance you carry as well as require your tenant to carry liability insurance as well. Being able to offer our tenant a resource for getting this insurance and then monitoring it to make sure it stays in place will help protect you while the tenant is living in the home and can also help with claims for when they move out as well.
PMI Midwest can answer all of your questions regarding your liability. Talk with a member of our staff today! 317-546-3482 or email info@midwestpmi.com