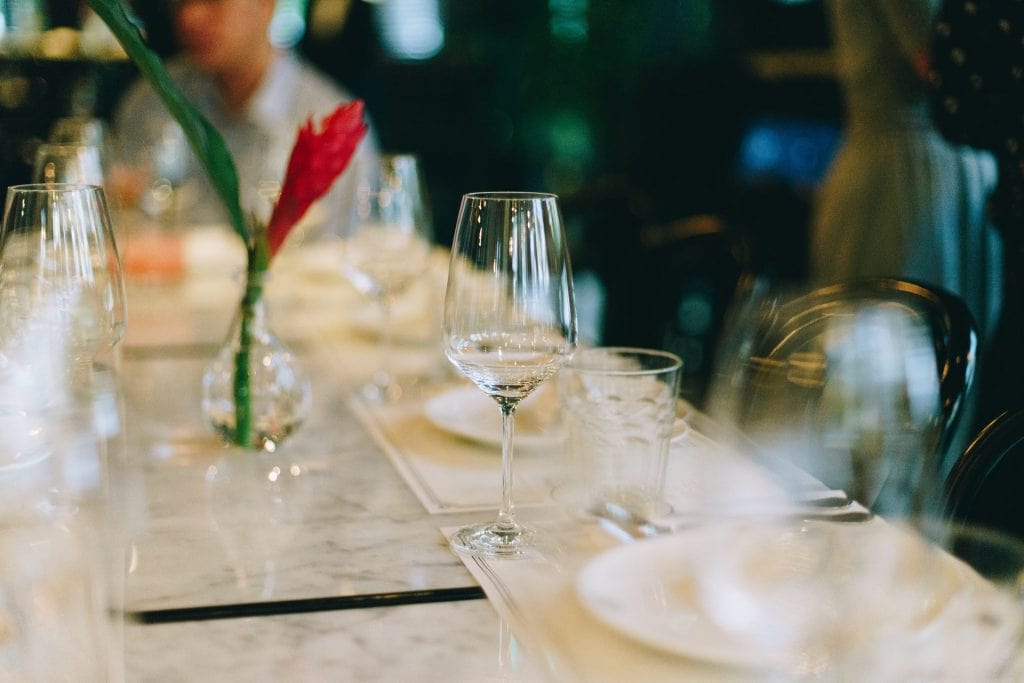 It's tough to choose between the small town feel of suburbia and the hustling happenings of city life. Backyard parties are enjoyable. But you crave the culinary inspiration of a foodie's urban paradise. Indianapolis is that special place where you can enjoy a small town feel with the entertainment options of a city.
Indianapolis Has Food, Festivals, And Fun… Did We Mention Food?
Indianapolis will host nearly 50 festivals in 2021. So whether you want to blow off some steam after you pay Uncle Sam or jam to music while sipping Indiana wine, Indianapolis has you covered.
Indianapolis has a thriving art scene, complete with a few dozen art galleries. You can view them all for free the first Friday of every month. Or you can view thousands of works of art in one visit to the Indianapolis Museum of Art.
You can start your food odyssey by eating breakfast at A2Z Café, lunch at Egg Roll Number 1, and dinner and desert at Chris' Ice Cream. All three Indianapolis restaurants made it on Yelp's Top 100 Places to Eat for 2021. You can continue to eat your way through Indianapolis all year long at top restaurants.
Families Have Fun In Indianapolis
With the largest children's museum in the country, it's no surprise families love Indianapolis. The fun goes beyond the Children's Museum of Indianapolis. Families can touch sharks at the Indianapolis Zoo or practice for "The Greatest Spectacle In Racing" in the simulators at the Dallara IndyCar Factory.
Indianapolis Sports Means You'll Always Have a Reason To Tailgate
Hundreds of thousands of people attend the Indy 500 every year, making it one of the most popular sporting events in the world. But the Indy 500 isn't the only high-ranking professional sport in town. The Indianapolis Colts boast their fair share of Football Hall of Famers. And it's no surprise pro-basketball team the Indiana Pacers make their home in the Hoosier state's capital.
Indianapolis Is Sustainable With Plenty Of Green Space
Indianapolis is poised for the 21st century with its Thrive Plan, a collection of goals that include economic development and an emphasis on sustainability.
Prioritizing green living means Indianapolis has a transit infrastructure that makes it easy to get around. From public transportation to electric car-sharing, get to where you need to go even if you don't own a car. Cyclists can ride throughout the city on three bike trails.
You'll have no trouble getting your exercise while connecting to nature in nearly 200 parks. White River State Park is 250 acres and includes several cultural attractions. Fort Harrison State Park, on the northeast corner of the city, encloses a staggering 1,700 acres. Visitors can run, walk or bike the trails or kayak down Fall Creek.
Indianapolis Is A Springboard To The World
Indianapolis International Airport is recognized as the Best Airport in North America. But you don't have to take to the air to know that Indianapolis is a great starting point for your adventures. Several major highways radiate from Indianapolis in every direction.
Indianapolis' Affordability Lets You Enjoy It All
When you live in Indianapolis, you won't be stuck watching the fun from home while eating Ramen noodles. This Hoosier hub is so affordable you'll have extra cash to enjoy more of the good life.
The cost of living in Indianapolis is more than 15 percent lower than the nationwide average. Homes are still a deal at $143,000. And rent is a steal, at an average of $942. Compare that to the national average of almost $1400.
Make Indianapolis Your Home
Hoosiers are a friendly bunch. You'll have no trouble finding friends who are game for a tailgate party or a concert. While you're chewing on all the great things about Indianapolis, enjoy some dining at one of these hot restaurants.
Photo by bady abbas on Unsplash