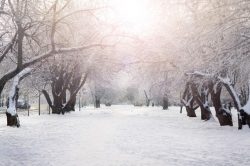 There's always something going on in Indy.
Just because it's cold outside doesn't mean the fun needs to stop. At PMI Midwest, we know the Indy area has something going on year-round. We also know that Indy's aren't afraid of a little chill which is why we've come up with some great activities that can keep you busy during the winter.
1. Kotweewi Run
As central Indiana's only groomed snow tubing hill, Koteewi Run is a must-visit winter activity. The manicured lanes stretch nearly seven hundred feet down into a soft landing of plush snow. Plus, you won't have to worry about trudging all the way back up the hill to go again as they offer a tow line. So, you can keep the fun going nonstop. Just be sure to dress warmly and in proper winter attire as this is likely to be an all-day activity.
2. Sledding
If tubing down the Koteewi Run isn't your thing, you can always find some great hills in the Indy area to sled and toboggan down. For some family-friendly fun, consider heading to Fort Harrison State Park which only costs $7/car (for the state park admission fee). Or, for a free option consider Southeastway Park, Garfield, and West Park. All of which are great options for some winter fun.
3. Veal's Ice Tree
For an impressive view, look no further than Veal's Ice Tree. Starting as a backyard accident in 1961, this massive ice sculpture has become a family tradition for the Veal family. Every year it is created using nearby pond water and grows to about 35 to 40 feet. Visitors can choose to either park and have a look up close (it is open to the public from dawn to dusk seven days a week; although the lights around the tree turn off around 7 PM) or stay warm by opting to drive around the loop. Regardless, it's a must-see tradition in the winter.
4. Hang Out in An Igloo
For a unique experience, consider heading out for drinks in an Igloo. That's right, Urban Vines Winery and Brewing Co. lets you spend time inside their fully functional igloos. Available from November to February, these impressive structures come equipped with a heater, music, and lights; making it an impressively cozy choice for those looking for something special to do. Those wanting to experience the igloo are able to rent them for private parties for two hours at a time. After all, who wouldn't want to experience what it's like to be inside an Igloo?
5. Skiing
One of the most quintessential winter activities is skiing. And, for good reason in Indianapolis. That's because the area boasts a number of great hills that get skiers and snowboarders excited. One of the best hills for ski enthusiasts to try is located right in the heart of Southern Indiana, Paoli Peaks. Situated on a natural hill (at a nine hundred elevation) the spot offers seventeen impressive runs to pick from. But that's not all. Paoli Peaks also offers lodging, dining, and shopping; so, you don't have to go far to enjoy a relaxing ski vacation! This spot is open from mid-December to mid-March so be sure to grab your skis and hit the slopes before the snow melts!
At PMI, we know that there's always something happening in Indianapolis – even in the winter. And if you're a landlord, you better be letting your renters know!
Activities can forge a sense of community with your tenants and attract new ones to it. That's why, as a property owner; it's important to be in the know. So, show your tenants that there's plenty to keep them busy.
If you'd want more information on what Indy has to offer, consider speaking with a member of our staff today by phone at 317-546-3482 or emailing at info@midwestpmi.com.