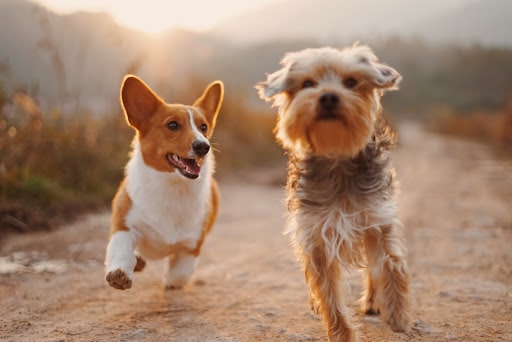 If you're like most landlords, current headlines have you wondering how you can attract tenants you can count on to pay their rent on time. Increasing your pool of prospective tenants is one way to find renters with the job history, credit score, and references you prefer.
If "dependably pays rent on time" tops your list of desirable traits in prospective renters, you may want to reconsider some qualities you've previously considered to be deal breakers. Specifically, allowing pets in your rentals will increase the number and the quality of applications you receive.
Pet Owners Will Flock to Your Rental if You Welcome their Furry Friend
67 percent of Americans own pets. Yet, only 42 percent of landlords allow pets in their rental property. The largest cohort of pet owners, 25 percent, earn between $60,000 and $99,000. If you open your rental to four-legged tenants, you'll collect more applications from which to choose the best tenant.
Pet Owners May Make Better Tenants
Ask any mom fielding pet pleas from their school-aged children: having a pet is a big responsibility. Most owners rise to the challenge of being a pet parent.
Requiring proof of regular vet appointments is a subtle way of gauging your prospective tenant's overall ability to meet obligations. A well-trained dog is an indication that its owner has an overall sense of responsibility toward the dog and respectfulness toward the people they encounter.
Pets May Lower Your Tenant Turnover
Remember, only 42 percent of landlords allow pets. Chances are, your pet-owning tenant endured a few headaches in their search for a great rental. They're not going to leave without a really compelling reason.
Cons of Allowing Pets in Your Rental
Of course, allowing pets in your rental isn't all puppy kisses and kitten cuddles.
Pets will likely cause some damage to your rental property. Most likely, your grass may develop brown spots or the carpeting may develop an odor. A puppy can be more destructive with chewing and housetraining challenges.
Pets may be a nuisance to your other tenants. Barking or even the sound of four paws running may bother your other renters. The irritation may continue outside if dog owners fail to pick up after their pets.
Reap the Gains and Minimize the Pains of Allowing Pets
Under Indiana law, you can charge a pet deposit and raise the rent when you allow pets in your rental property. A deposit can help you offset the costs of damages caused by pets and a small rent increase will boost your profits.
A comprehensive contract that details your expectations for pet owners will also help avoid the annoyances that come with having pets on your property. Remember, when tenants don't abide by the terms of their contract, landlords have cause to require them to leave. Make sure your renters understand your expectations. Then, follow up when lapses occur.
Avoid Liability for Dog Bites
Many landlords don't allow dogs in their rentals because they're concerned about being held liable if the dog bites anyone.
Indiana case law imposes liability on a landlord for dog bites when both of two conditions are met. The first condition is that the landlord retains some control over the property. The second is that the landlord has knowledge of the dog's vicious nature.
That's why the best way you can avoid potential landlord liability issues when you allow pets in your rental is to take reasonable steps to ensure the pets are well-trained without any behavioral issues. Meet the pets prior to approval and include a section in your contract that forbids aggressive behavior. If you become aware of such behavior, then require the tenant to leave or rehome the pet.
Don't Close the Door on Millions of High-Quality Renters
As a landlord, you can't afford to disregard nearly 70 percent of potential renters just because they have a pet. You can mitigate the cost of potential damages by charging higher deposits and rent for tenants that have a pet. Taking reasonable steps to ensure pets, especially dogs, are not aggressive, may shield you from liability in the unlikely event of a dog bite.
You can increase applications and, potentially, find better quality tenants if you open your rentals to pets. But if you prefer not to allow pets in your rental properties, a property management company can help you market and attract high-quality renters with other proven strategies. Contact us today for stress-free property management services.