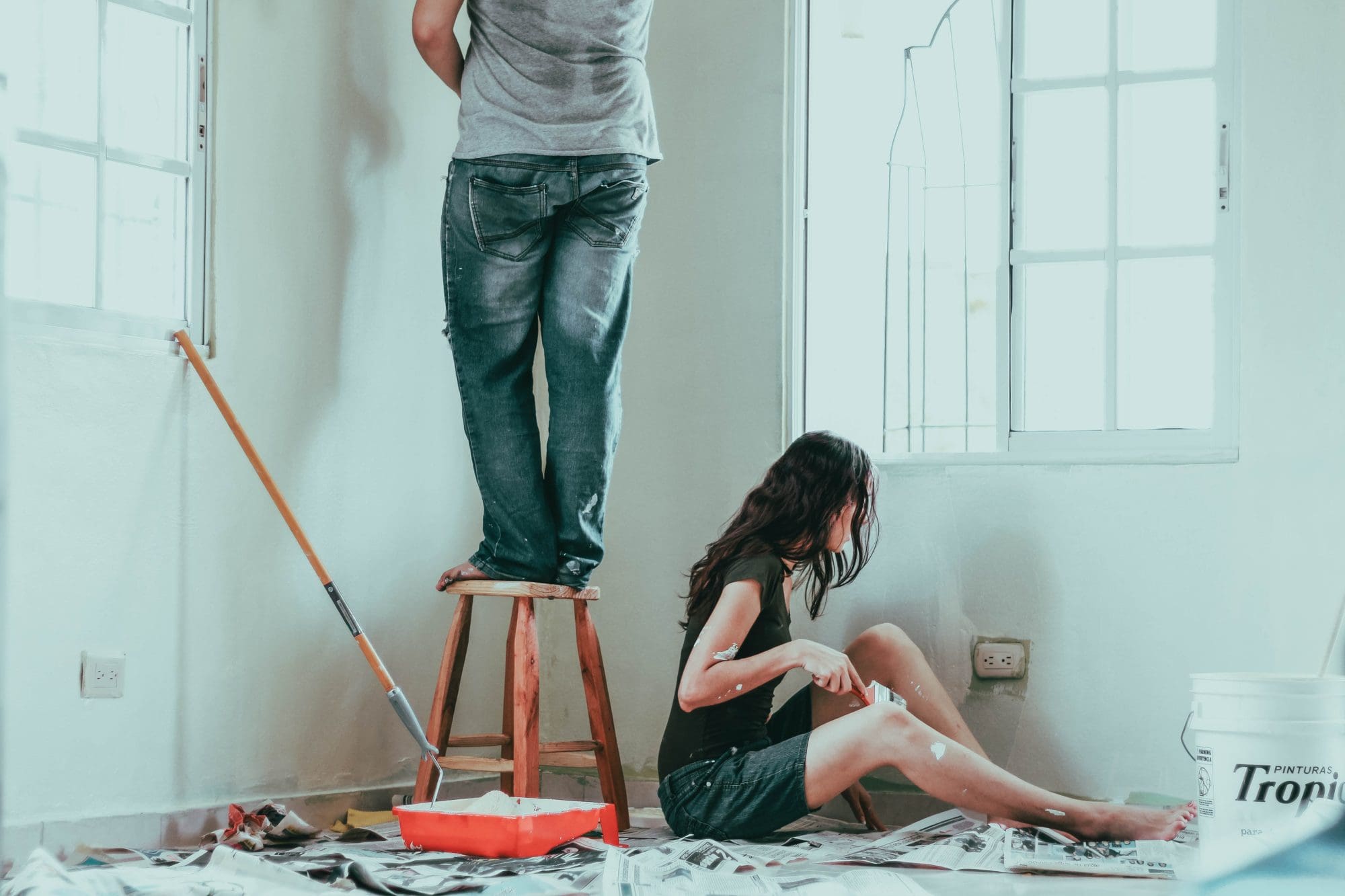 If a tenant moves out, chances are you don't want the unit sitting vacant for long. But rushing to find someone to fill it might not be the smartest move. That's because this period of time should be used as an opportunity to complete some renovations.
Upgrades don't need to be costly or take a long time to have a drastic impact on the unit's desirability and rental rate. Given these benefits, we've outlined the top five signs your unit is due for some TLC.
1. It's Dark
A simple and affordable fix for units that seem dark is to upgrade the light fixtures. This is an especially impactful upgrade for older homes or ones that still have builder's-grade fixtures. That's because older homes and builder-grade features typically appear outdated and inefficient.
This can cause units to look darker and even end up costing you more on your energy bill. All of which could deter potential tenants from applying for the unit. To prevent this from happening to you, consider upgrading older models to something sleeker, brighter, and energy-efficient.
2. It Has Carpet
Carpet is one of the worst types of floors to have in a rental. Carpet is hard to maintain, gets stained easily, and holds onto smells, rips and tears. So, consider replacing it with something much easier to maintain, like luxury vinyl, bamboo, laminate, and tile. All of these materials won't damage as quickly and are guaranteed to impress prospective tenants.
3. Old Faucets and Shower Heads
If the bathroom in your unit looks outdated, consider replacing the faucet and shower heads. Old faucets can often be covered in rust, have leaks, and have calcification all over them. Although still functional, this can make the room seem worn-out, dirty, and old.
But, installing new features can drastically change that by making the room seem clean and bright.
4. No Curb Appeal
The outside of a unit is the first thing that people see. Not only can this influence how desirable it is to prospective tenants, but it indicated how much care the landlord puts into the property.
This means if a property is covered in dirt and debris and has overgrown grass or plants, it could be interpreted as a lack of care from the owner. To prevent this from happening to you, consider some simple upgrades to the exterior. Things like new grass, regular trimming, updated paint, and planters can make a huge difference to renters.
5. Broken Cabinets
If your rental's kitchen has broken, scraped or loose cabinets, consider giving them some attention before renting the unit out again. Although a full replacement of the cabinets can get costly, a remodel of the current ones can result in an impactful yet affordable change. If possible, simply sand and paint the existing ones, tighten any loose screws and update the hardware to give it a modern look.
This small upgrade can make the unit appear more attractive in photos and at viewings. In turn, helping to pull in higher-quality people and get owners a higher rental rate.
Ultimately, it's no surprise that given all of these benefits, owners need to be investing in upgrades.
That's why, if you're a property owner that is struggling with upgrades, you need to get in touch with us at PMI Midwest. We have a devoted team that can assess your unit and work with your budget to determine what upgrades would be best.

So why not give us a call at 317-546-3482 or email info@midwestpmi.com today?
9/17/2022