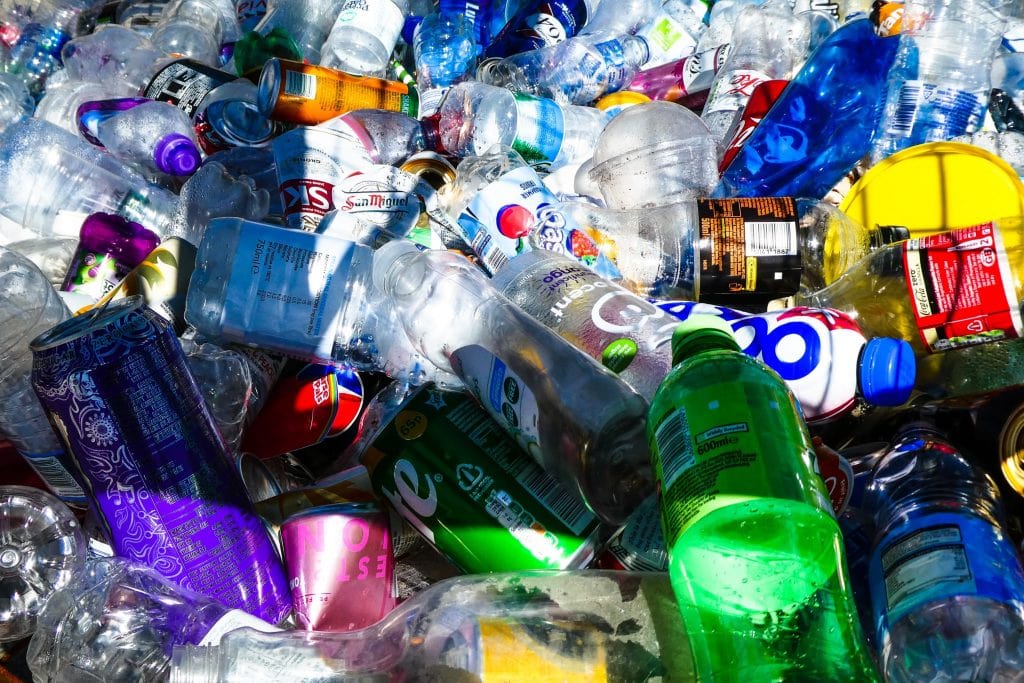 When it comes to successfully recycling, there are many different rules and expectations. These rules and regulations can vary based on factors such as location, the differing laws & regulations of various locations, and the level at which these regulations are enforced. The City of Indianapolis and Marion County offer many services to keep our neighborhoods clean. This blog will provide links to and information on these services, in hopes that it will make the seemingly simple, yet realistically complex act of recycling a little less complicated.
You may use this link to Find Your Recycling Day based on your home address. By entering your address and clicking on the match from the automatically populated drop-down, you can find who your recycling hauler is, what day of the week is your recycling day, and a phone number to the recycling hauler that you can call if you have any other questions about how to have your recycling ready for pick up.
Another option is to Find a Recycling Drop-Off Location near you. You can drop off recyclable items free of charge at several different locations in Indianapolis and Marion County. Some basic rules around what these drop-off locations can accept are as follows:
Each Large Green Container Accepts:
All colors of glass
No. 1 – No. 7 plastic containers (except Styrofoam)
Aluminum, tin, and steel beverage and food cans
Newspapers, cardboard, and magazines
Proper Recycling Rules:
Glass, plastics, and beverage and food cans must be washed (with soap if possible), clean of any food residue, and completely dry to prevent the spread of illness and the contamination of other recyclable materials.
Paper material must be dry and free of food residue. Pizza boxes, for example, cannot be recycled because of grease residue.
Cardboard boxes must be broken down.
Recyclable items must be loose before depositing them into the drop-off containers. Items in plastic bags cannot be recycled as the bags can get caught in the sorting facilities and put employees at risk of hazards.
Do not leave recycling on the pavement. Recyclable items left on the ground outside drop-off containers cannot be recycled and will be treated as garbage.
Illegal dumping, or leaving trash, furniture, hazardous waste, debris, or any other nonrecyclable material at these sites, is prohibited and carries fines up to $2,500. Illegal dumping threatens human health and the environment, costs money and time to clean up, and threatens the future viability of a recycling drop-off location.
Hazardous waste can be dropped off at one of the city's ToxDrop locations.
Many electronics can also be recycled at a ToxDrop location. (More information on ToxDrop locations towards the end of this article.)
Drop-Off Locations:
North
Sahm Park, 6801 E. 91st St.
Kroger (79th and Fall Creek), 9835 Fall Creek Rd.
Broad Ripple Park, Evanston Street Entrance, 6350 Evanston Ave.
Kroger (E. 71st and Binford), 5810 E. 71st St. Rear of the store, access via east lot
Kroger (Pendleton Pike and Sunnyside), 11101 Pendleton Pike
South
Southwestway Park, 8400 S. Mann Rd.
Beck Service Center, 6025 Madison Ave.
Garfield Park, 2345 Pagoda Dr.
Kroger (Franklin and Southport), 8130 E. Southport Rd.
Kroger (Emerson and County Line), 8745 S. Emerson Ave.
East
John Marshall Community High School, 10101 E. 38th St.
Kroger (Washington Square Mall), 10450 E Washington St.
Brookside Park (N. Parking Lot), 3500 Brookside Parkway S. Dr.
West
Kroger (Rockville and Country Club roads) – 8150 Rockville: Rear of the store, northeast corner
Rhodius Park, 1720 W. Wilkins St.
Downtown
Old City Hall (N. Parking Lot), 202 N. Alabama St.
For more information about the drop-off locations, call 317.327.2987 or email sustainindy@indy.gov.
Information on ToxDrop Locations:
List of Acceptable Household Hazardous Waste to Dispose of at ToxDrop:
AA & AAA batteries, Adhesives, Aerosol Cans, Air Fresheners, Ammonia, Bathroom Cleaners, Brake Fluid, Carpet Cleaners, Chlorine Bleach, Compact Fluorescent Light Bulbs, Detergents, Electronics (find a list of acceptable electronics here), Fire Extinguishers, Floor Wax, Fluorescent Light Tubes, Furniture Polish, Gasoline, Glue, Herbicides, Insecticides, Lead Acid Batteries, Lighter Fluid, Elemental Mercury, Moth Crystals, Used Cooking Oil, Used Motor Oil, Oven Cleaner, Paint, Paint Stripper/Thinner, Pesticides, Pool Chemicals, Propane Tanks (less than 20 lbs), Rock Salt, Stain removers, Thermostats, Thermometers, Wood Stains, Wood Varnishes.
Residents can dispose of unwanted and unused household hazardous waste on Saturdays during ToxDrop events throughout the city. ToxDrop services are only for residents of Marion County. The regular times and locations are below.
First Saturday of each month, 9 a.m. – 2 p.m.
Traders Point Collection Facility
7550 N. Lafayette Rd.
Second Saturday of each month, 9 a.m. – 2 p.m.
Perry Township Government Center
4925 S. Shelby St.
Third Saturday of each month, 9 a.m. – 2 p.m.
Indianapolis Metropolitan Police Department Training Facility
9049 E. 10th St.
No drop-off sites are open on the fourth and fifth Saturdays of the month, nor on major holidays. Do not leave waste at the site when it is closed. This is considered illegal dumping.