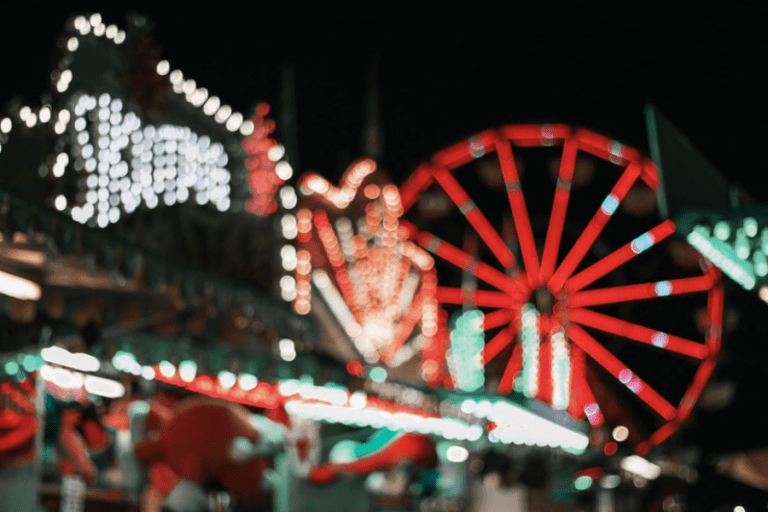 Football, festivals, concerts, fairs and so much more; there's always something happening in Indianapolis. And if you're a landlord, you better be letting your renters know!
That's because promoting the area can attract new tenants while informing current renters of events they may enjoy.
That's why we've listed our top five events and festivals you (and your tenants) won't want to miss.
1. Colts Games
A list of events in Indianapolis would not be complete without the Indianapolis Colts! Be sure to catch the Colts as they vie for a spot in the playoffs during home games this season. You can watch them play at the Lucas Oil Stadium, which is an easy-to-get-to spot for fans. Plus, since it's located right downtown, there is plenty to see and do post-game. Just be sure to keep on top of their schedule to see when they're home in Indy next.
2. Indiana State Fair
Nothing screams family fun more than the Indiana State Fair. Packed full of events like art contests, hot-air balloon races, marking band contests, and more; a day here will be jam-packed. As if that's not enough, there are also plenty of live performances, concerts, amusement park games, and rides that are guaranteed to keep the whole family busy. Plus, if all those activities tire you out, there is plenty of food and treats you can re-energize with.
This one-month-long festival is another that renters are sure to love. This multi-day event takes place over the month of May and has plenty to offer. Most notably is its marathon (which is one of the largest held in the nation), the IPL Parade, and the Indy 500 race. The Festival Parade hosts nearly 300,000 people each year. All who stay to party and watch celebrities, car races, marching bands, and more. Other key events over the course of the month include the Kids Day & Rookie Run, the Festival Breakfast at the Brickyard, the Memorial Service, and Snakepit Ball.
4. Indy Strawberry Festival
An Indy staple is the Christ Church Cathedral's annual Strawberry Festival. Since 1965, the church has been holding this fundraiser as a way to support local, national, and international organizations. Women from the church make delicious homemade strawberry shortcakes from scratch (with ice cream, too!). All served by more than three hundred volunteers. There really is no better way to get involved in the community while enjoying a tasty treat than this.
5. Carmel Christkindlmarkt
Located in Hamilton County, the Carmel Christkindlmarkt is the perfect holiday event. Set up as an open-air market, patrons can enjoy the day outdoors while taking in the charm of the season. The market has a number of vendors set up selling food, drinks, gifts, and other goodies. If shopping isn't your thing, you can even get busy on the outdoor ice skating rink. Or catch one of the live woodworking demonstrations, musical bands, and even Santa!
It's fair to say that renters in Indy have plenty to get excited about. From football games, parades, music, food and so much more; there is no shortage of activities that they'll love.
That's why, as a property owner; it's important to be in the know. Promoting local activities can forge a sense of community with your tenants. Plus, it can attract others to it. So, show your tenants that there's plenty to keep them busy.
If you'd want more information on what Indy has to offer, consider speaking with a member of our staff today by phone at 317-546-3482 or emailing at info@midwestpmi.com.