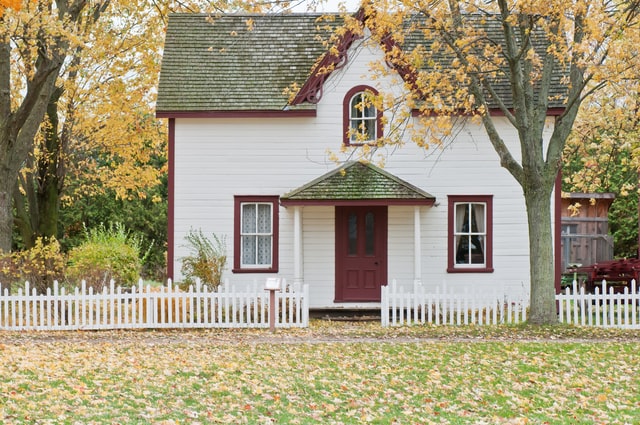 You've planned the perfect winter weekend getaway. You're taking the family skiing in Lawrenceburg. The snowsuits, skis, and other cold-weather gear are piled near the front door. You're looking forward to the family warming themselves by the fire in the lodge, sipping hot chocolate and laughing as they recount the day's missteps at break-neck speeds.
Then your cell phone rings. It's your tenant, and she's telling you the furnace in her rental home is broken. The weather service is calling for freezing temperatures, and it needs to get fixed today. Your heart sinks as you realize you have to cancel your plans.
Nothing will eat away your peace of mind—and your profits—more quickly than neglecting to maintain your rental properties. Hoosier winters will further erode your earnings if you let the wind, snow, and ice damage neglected property.
You can make 2021 your most successful year when you add these winter tasks to your rental property to do list.
Schedule An Interior Maintenance Appointment
Bringing in a professional to inspect and maintain your heating system annually is the best way to avoid a costly furnace repair or replacement. A yearly inspection is also an opportunity for you to check for other small fixes, such as leaky faucets or pipes, that could balloon into costly repairs.
Bring a year's supply of furnace filters with you and instruct your tenants on how to change them. Remind your tenants to keep the thermostat above 55 degrees when they go on vacation.
Now is a good time to make sure your tenants haven't placed furniture in front of heating vents. Check also that the areas around the furnace and hot water heater are clear.
The furnace isn't the only item that needs yearly maintenance. Now is a good time to drain the water from the hot water heater to avoid sediment build-up. The dryer vent is an overlooked fire hazard. Use a vacuum or dryer vent kit to remove combustible lint.
It's also a great time to check the smoke alarms and CO2 alarms. Install new batteries so you can be confident they'll work for the coming year.
Inspect The Exterior Of Your Rental Property
Winter winds in Indiana average almost 10 miles per hour and snowfall can exceed two feet. A weak tree limb can buckle under those wintry conditions. And your insurance company may not be amenable to paying for the damages if they think you should have trimmed the trees.
The same holds true if you don't clean the gutters. Ice jams can damage the roof, and you would be on the hook for the repair costs. Inspect both the gutters and the roof to avoid costly water damage.
Bring a couple of extra doormats with you. Quality doormats on either side of the exterior doors will protect your floors.
Indiana sees many days of below-freezing temperatures. Inspect the walkway to the front door to make sure it's safe. Repair broken steps or a loose handrail to avoid slip and fall liability.
Update Your Lease And Insurance
Does your lease protect you from winter's wrath? Your contract with your tenants should define each party's responsibilities. Include clauses for snow and ice removal as well as frequent upkeep items like furnace filters.
Even an airtight lease may not exempt you from liability if someone is injured on your property. Call your insurance company to make sure you have enough coverage for slip and fall damages as well as more basic claims like frozen pipes.
You can enjoy the fruits of your real estate investment when you perform regular maintenance on your rental properties. When you call PMI Midwest to manage those rental properties, unexpected tenant calls will never ruin your weekend plans.
Photo by Scott Webb on Unsplash