About PMI Midwest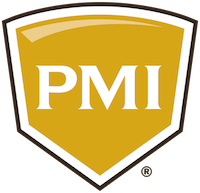 Why Choose PMI Midwest over the other Indianapolis Property Management Companies?
Owning rental properties should be more or less easy, and we strive to make it that way! We are the Midwest's leading commercial and residential property management company. Our goal is to provide you with management solutions that help your properties operate smoothly and generate maximum profits while freeing you up from inconvenient day-to-day management responsibilities. Our team of experienced professionals will make owning property a profitable and enjoyable experience. Whether your assets are apartments, mini-storage, flex warehouse, commercial developments or office spaces, our company ensures that your property is well managed to attract and retain tenants at an affordable rate.
Forget about the other Indianapolis Property Management Companies. By choosing Property Management Inc, you ensure that your investment is being managed by someone who has management as the primary focus of our business. While our company has reached sufficient size to enable organization efficiencies and numerous failsafe policies, we have not lost our ability to provide extraordinary customer service like other Indianapolis property management companies have.
What makes us stand apart from other Indianapolis Property Management Companies? We understand that different properties need different approaches to property management and our team is flexible and innovative. We look for opportunities to market outside of the box and we come together to create campaigns that offer viable effective solutions for marketing commercial property in our region.
You can take great pleasure in knowing that our experience is your success. Contact us for more information on managing your commercial property.
Supported By The PMI Corporate Team
Steven R. Hart
President
Steve Hart is a co-founder of PMI, and has been our president since 2008. He has been involved in the real estate industry since 1991, and like our Franchisees, Steve owns, manages and operates two of our property management franchises. With a degree from Brigham Young University...
and professional experience in marketing, management, sales, and real estate, Steve brings a wealth of knowledge to our franchise network. His vision is to create the nation's largest residential, commercial and association management franchise network.
Brian Birdy
VP of Residential Management MPM® RMP®, CPM®, REALTOR®, BROKER
Brian is our vice president of residential management, and works daily to help our franchise network grow its assets-under-management. Brian is currently serving on the NARPM's national Board of Directors. Prior to PMI, Brian was the President of a large, regional real estate company that specializes in property...
management. Brian grew the company from a one-man office with 75 doors to a business of 25 employees that manages over 1,400 properties. Brian has received his Residential Management Professional and Master Property Manager designations from NARPM, and the Certified Property Manager designation from Institute of Real Estate Management.
Jim Dangerfield
Director of Operations
Jim is our operations director, and has over 30 years of residential, commercial and construction management experience. In addition to managing his own investment properties, Jim's career experience includes being the director of corporate communication, regional training director, and vice president of Franchise Development for Help-U-Sell Real Estate...
At PMI, Jim works daily to develop and improve our operating materials, processes and procedures, and then he helps train our franchisees how to best use these Systems. Jim is a graduate of Brigham Young University.
Randall Henderson
Director of Training and Spport REALTOR®, BROKER
Randall is our director of training and support, and he is a serial real estate entrepreneur having owned and operated property management, realty brokerage, fix-and-flip, and real estate development companies. He is also passionate about training, and believes that each new franchisee can be successful regardless of their previous career experience. Prior to ...
PMI, Randall organized real estate lecture series, and was a Sales Trainer for a Fortune 500 company. Randall has a degree from Brigham Young University.
AARON MCELHINEY
Acquisitions Coordinator
Aaron McElhiney is our Acquisitions Coordinator. Spending the majority of his career in asset management, Aaron has managed large portfolios including both residential and commercial properties. Aaron brings his diverse experience to help franchisees reach their goals by building their portfolios through acquisitions. Aaron is a graduate of the University of Utah.
BLAKE SANFORD
ASSOCIATION SPECIALIST
Blake is a Utah native and graduated from Utah Valley University with a Bachelor's of Science in Biology. He is our in-house association specialist, and he is the go-to person for all association management answers. Working daily with franchise owners, he is able to get them fully prepared for presentations and proposals. Once you begin managing associations, you will be in frequent contact...
with Blake as he assists you in becoming a successful association manager
JAMIE HARRIS
DIRECTOR OF ACCOUNTING
Jamie is an account executive at Property Management Inc., has a degree in accounting from Utah Valley University, and joined the PMI team with more than a decade of mostly property management accounting experience. As part of our Accounting Program, Jamie currently manages the accounting for several of our franchise offices, and she also has an expert understanding
of our software solutions. Jamie plays an important role helping our franchise network provide accurate and timely financial reports to tenants, vendors and property owners.
STEVE FRITZSCHE
DIRECTOR OF REAL ESTATE BROKERAGE REALTOR®
Steve is our director of real estate brokerage, and if it has anything to do with real estate, he has probably done it….selling, leasing, buying, managing….you name, he'll say "been there, done that." Prior to PMI, Steve was a partner at a full-service real estate company, and here at PMI he handles all things brokerage.
COURTNEY ELDREDGE
LEASING DIRECTOR, REALTOR®
Courtney is our leasing director. She has spent almost her entire career working in the property management franchise industry. And just as important, when it comes to property owner-tenant-vendor or property information, Courtney is our software solutions guru. She helps train our franchise network to know exactly: what, how, when, why and where to "dot the I's and cross the t's."
JEREMIAH CUNDIFF
FRANCHISE DEVELOPMENT
Jeremiah is a director of franchise development, and has been involved in the franchise industry for the majority of his career. He is passionate for expanding brands through franchising, especially in the property management space, because as a real estate investor, Jeremiah knows this is an important and expanding industry.
DAN BERRY
FRANCHISE DEVELOPMENT REALTOR®, BROKER
Dan is a director of franchise development, and has been involved in the real estate industry for a large portion of his career. Dan understands real estate. He has owned and operated his own real estate company. And Dan also understands real estate franchises. Prior to PMI, Dan was a broker for a REmax franchise, and in addition to his franchise development role with us, he is also a real estate broker for one of our franchises.
MATT STOKER
FRANCHISE DEVELOPMENT
Matt is a director of franchise development. He has as bit of experience in just about everything, and a lot of experience in franchising. Prior to PMI, Matt owned and operated a Money Mailer franchise. And, not long after joining our team, Matt purchased a franchise from us. With his franchise experience "tool belt," Matt helps others really understand the meaning behind "In Business for Yourself but Not by Yourself."